Athens, the birth place of theatre, ancient home to generations of artists and beating heart of European culture, is the perfect setting for Fonact to thrive.
The Birth Place of Theatre
Athens is the historical capital of Europe. Welcome to the birthplace of democracy, arts, science and philosophy of western civilisation.  Home of Plato, Socrates, Pericles, Euripides, Sophocles, Aeschylus.
Athens is one of the world's oldest cities. It's recorded history spanning around 3.400 years and it is being inhabited since the 11th millennium B.C. E.  Today, under the shadow of Parthenon, the contemporary urban scenery of the sprawling city reflects its exciting history, its multi- cultural modern personality as well as the infrastructure and facilities
Train in the perfect Mediterranean climate with the legendary greek sunlight, the unique combination of glorious history with modern, urban innovation, the coexistence of great culture with astonishing natural beauty and a vibrant rhythm of life.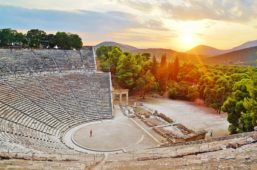 Epidaurus is one of the most important ancient sites in Greece. Epidaurus was a sanctuary of Asclepius, god of healing, son of Apollo. To be exact, Epidaurus was the most popular health centre of ancient times, called "The Asclepion".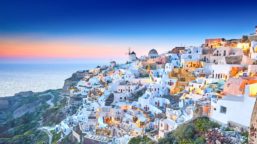 Greece has many islands, with estimates ranging from somewhere around 1,200 to 6,000, depending on the minimum size to take into account. From the mainland you can reach many of them allowing to turn, your week-ends into a magical adventure.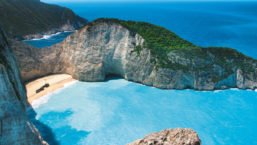 In Greek mythologie, Aegeus  was an archaic figure in the founding myth of Athens. The "goat-man" who gave his name to the Aegean sea was, next to Poseidon, the father of Theseus the founder of Athenian institutions and one of the King of Athens.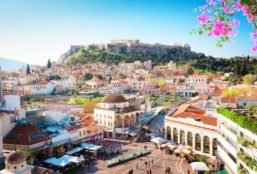 The heritage of the Classical Era is still evident in the city, represented by ancient monuments, and works of art, the most famous of all being the Parthenon, considered a key landmark of early Western civilization. The city also retains Roman and Byzantine monuments, as well as a smaller number of Ottoman monuments, while its historical urban core features elements of continuity through its millennia of history. Athens is home to two UNESCO World Heritage Sites, the Acropolis of Athens and the medieval Daphni Monastery.