Fontainebleau's natural beauty, proximity to Paris and thriving, multicultural multilingual environment makes the perfect setting for Fonact.
Fontainebleau Breathes Artistic Passion
Set in a historic and picturesque town, yet only minutes from a UNESCO recognised forest and a short train ride from Paris, our Fontainebleau campus is the perfect place for you to study, relax and access the best of French culture.
Fontainebleau boasts a bustling market place; fabulous restaurants, bistros and shops; a world heritage site château and the second-largest forest in France. It is also home to INSEAD Business School, which, along with the thousands of tourists who visit every year, make Fontainebleau one of the richest multicultural and multilingual environments in the Ile-de-France – with 11 million visitors a year, more than 1,200 species of animals and plants, the forest offers numerous walks, cycle rides and horse-riding paths. It is also a site known worldwide for rock-climbing.
Fontainebleau, and the neighbouring town of Avon, also has a thriving arts and music scene, as well as annual festivals such as Django Reinhardt, SERIE SERIE, Shakespeare Upon Avon and l'Histoire de l'art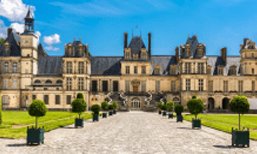 The Fontainebleau Château
With over 1,500 rooms at the heart of 130 acres of parkland and gardens, Fontainebleau is the only royal and imperial château to have been continuously inhabited for eight centuries.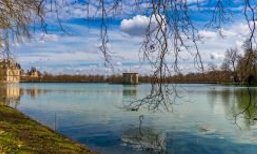 The Fontainebleau forest is the second-largest national forest in France and the largest forest area in the Ile de France region.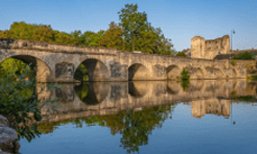 Fontainebleau is surrounded by many beautiful historic villages worth visiting like Moret-sur-Loing, Barbizon (both artist's villages), Grez-sur-Loing and Samois-sur-Seine (where the famous Django Reinhardt festival used to take place).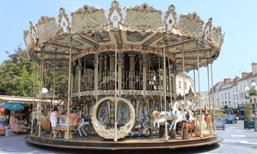 The Town of Fontainebleau
Three times a week (Tuesday, Friday, and Sunday mornings), the grand town square next to the Fontainebleau tourist office (Place de la République) is converted into a bustling street market.